OUR LEARNING CURRICULUM
Intent
As a member of the Peterborough Keys Academies Trust (PKAT), we use the following keys to help open the doors of opportunity for everyone at Middleton:-
Our Key to Unlocking our Personal Best
'We will challenge, support and inspire each other and ourselves and achieve our personal best.'
Our Key to Unlocking Leadership
'We form positive relationships and grow ourselves as leaders.'
Our Key to Unlocking Learning
'We collaborate to create deep, independent and resilient learners.'
Our Key to Unlocking Opportunities
'We make the most of every opportunity open to us.'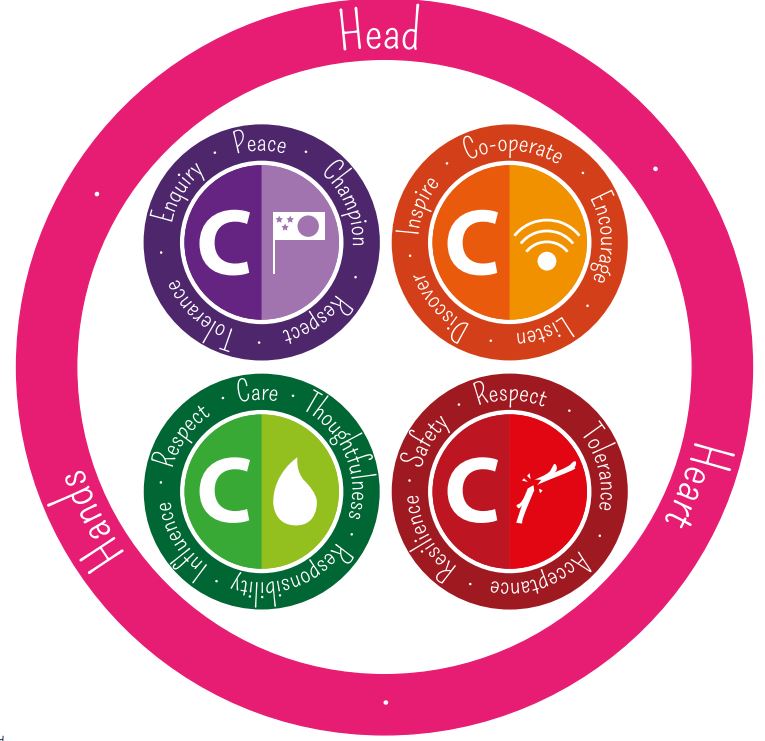 Underpinning everything we do is learning with our head, heart and hands.
Head
Believe that you and others can succeed and be the best they can be.
Inspired to learn at home, at school, within the community and for life.
Heart
Value differences and overcome barriers. Respect yourself, respect others and respect our surroundings.
Hands
Explore, experience, challenge and create within the curriculum and beyond. Keep ourselves and others safe.
Implementation
Our curriculum uses the National Curriculum as its foundation. We intend our curriculum to provide our pupils with opportunities to develop their knowledge and skills across a range of subjects and experiences.
We are committed to helping our pupils make links across themes and subject disciplines, by providing a cohesive learning journey. We believe the curriculum should be connected in a meaningful way, evidencing clear progression and should demonstrate a consistent approach throughout school.
Alongside White Rose (Maths) and Success for All (Literacy), we use Dimensions 'Learning Means the World' Curriculum. This curriculum allows us to provide cohesive curriculum coverage which responds to school based, national and international events and particular areas of interest for the children.
The Dimension curriculum is underpinned by four highly relevant world issues, known as the four Cs:-
Culture
Conservation
Communication
Conflict
Culture
As a multi-cultural setting, we want our pupils to fully embrace cultural diversity, enquiring about, experiencing and celebrating a range of different cultural and faith heritages.
Head, Heart, Hands
We want our pupils to value diversity, to understand the roots and importance of cultural heritage and to behave in a respectful and tolerant way towards others, regardless of faith, ethnicity or background.
Conservation
We also feel our pupils need a more structured approach to developing greater awareness and appreciation of local, national and global conservation issues and initiatives, learning how they have an important role to play in sustainability.
Head, Heart, Hands
We want our pupils to be fully informed about sustainability issues, to care passionately about our world and to engage actively in conservation and sustainability issues, enabling them to become positive and active agents of and for change.
Communication
We believe that communication is key to accessing learning and securing pupils' future success. We are committed to nurturing high aspirations. Our curriculum provides lots of opportunities for pupils to express themselves in discussion, debate and presentation, as well as enabling collaboration and exchange of ideas.
Head, Heart, Hands
We want our pupils to be thoughtful communicators, learning to take account of context, including audience and setting. We want them to show empathy, an ability to listen well and to respond sensitively to others, offering support in not only words but also actions.
Conflict
Having a developed understanding of sources of conflict and its consequences, we believe, is an important aspect of learning and pupils are able to view this in the light of the conflict-focused themes.
Head, Heart, Hands
We want our pupils to have an awareness of how their behaviour affects others and how important positive relationships are throughout life. We also want them to be able to put into action conflict resolution and modify their own behaviour to help them disagree in a constructive and manner.
With the progressive 'Learning Means the World' Learning Pathways (Pathfinders, Adventurers and Navigators) and through aspects such as pupil-led activities (independence) and high ability tasks (resilience), we are able to really challenge our pupils to extend their learning.
To find out more information about our curriculum contact Mrs Hudson shudson@mps.pkat.co.uk.